Certificate
NAH
The Laboratory of the Department of Polymer Technology (hereinafter referred to as the Laboratory) always ensures impartiality and freedom from influence in its operations. The management of the Laboratory declares that it carries out its testing activities in a manner that complies with the requirements of the MSZ EN ISO/IEC 17025:2018 standard.
Among the standards found in the deed of details, the following have become withdrawn based on documents from the Hungarian Standards Institution:
MSZ EN ISO 527-4:1999
MSZ EN 728:1998
MSZ EN ISO 1133-1:2012
MSZ EN ISO 11358-1:2014.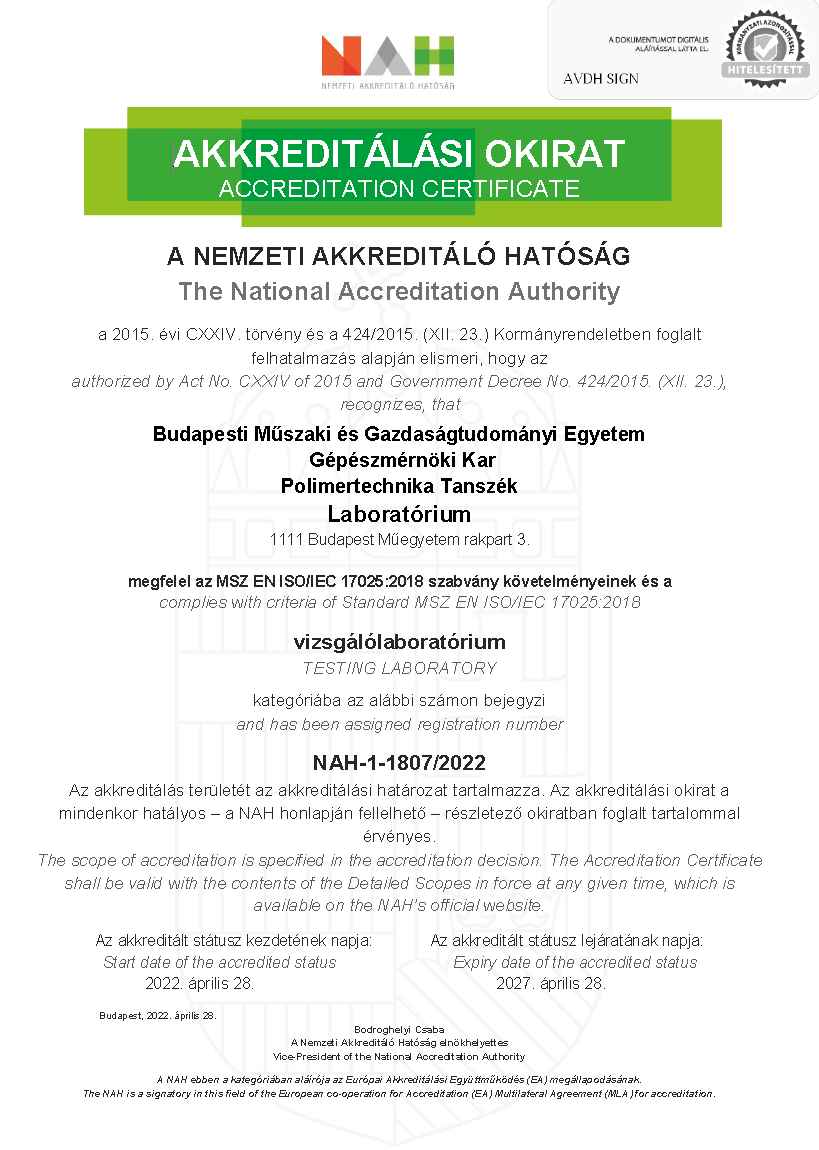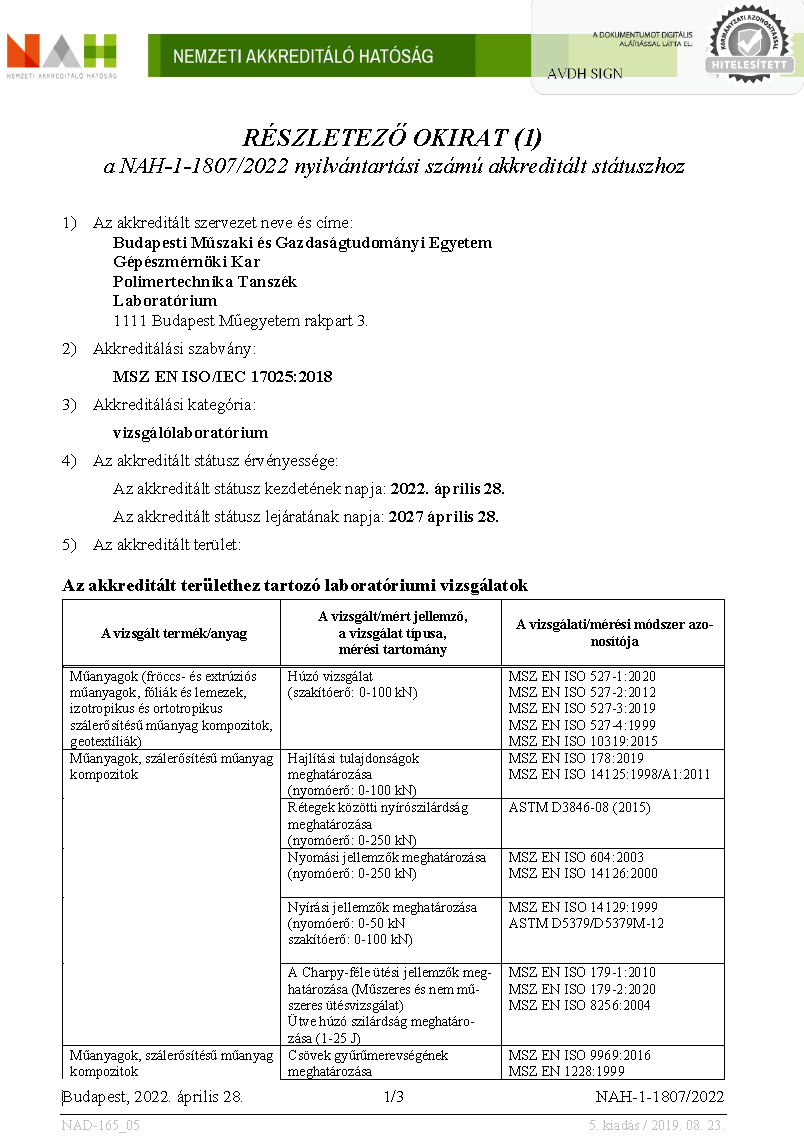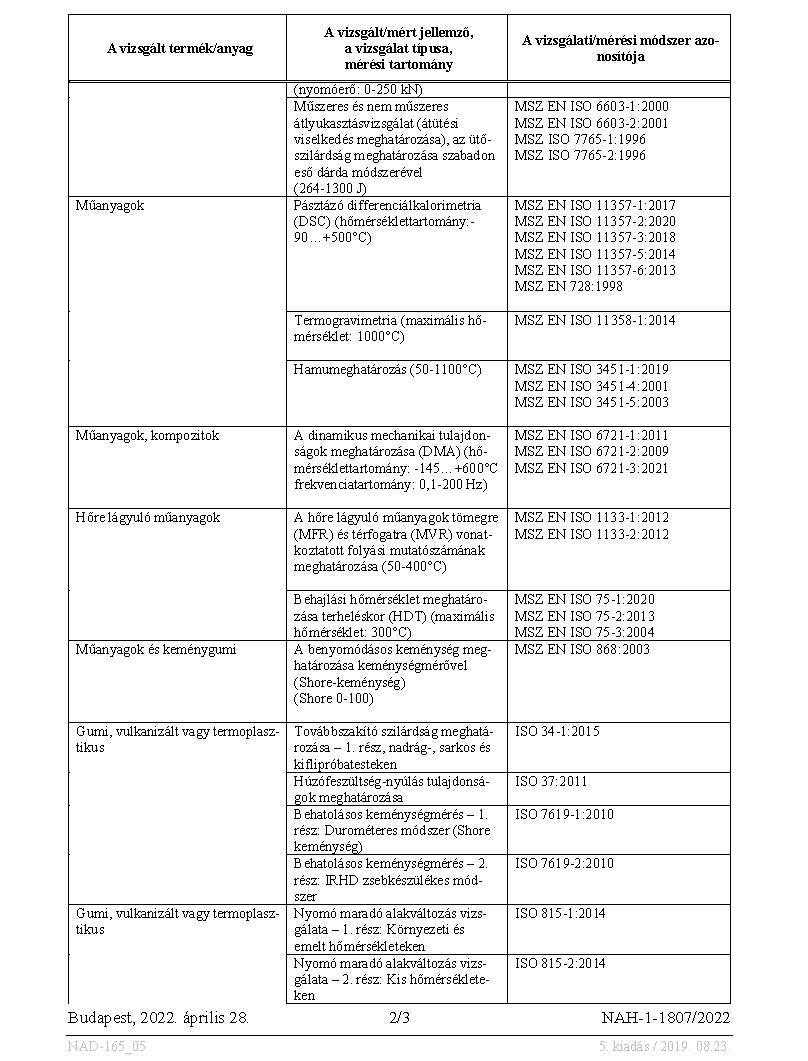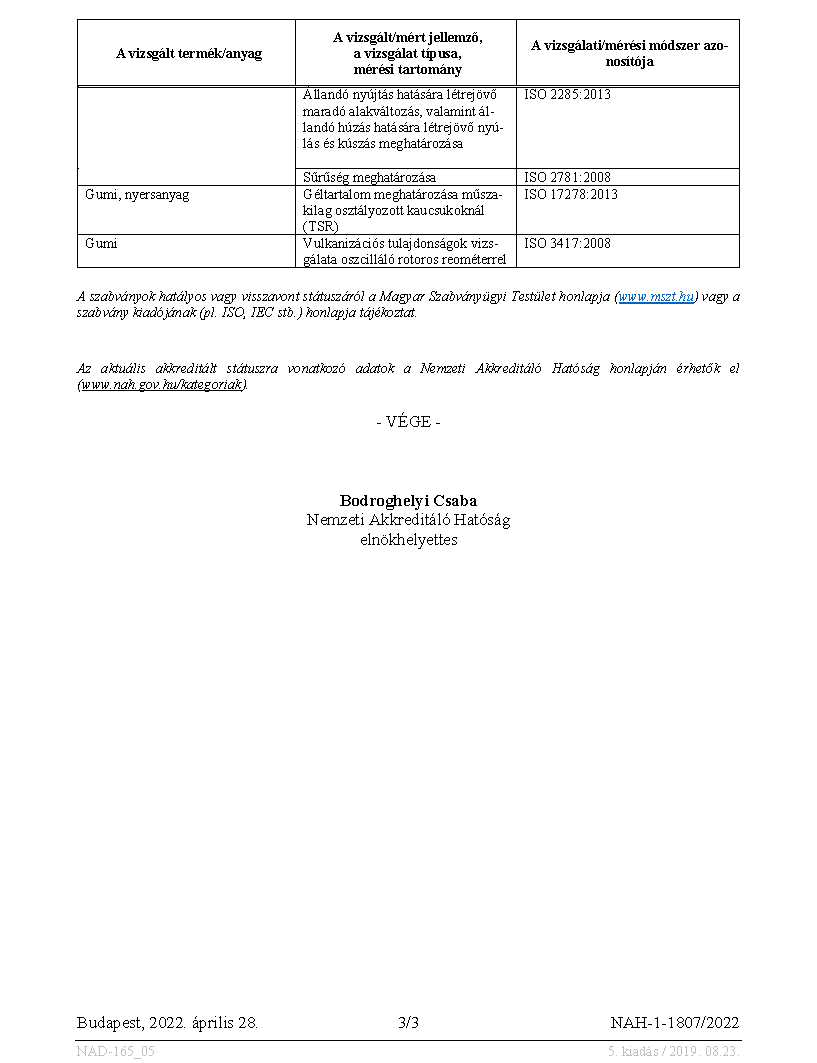 © 2014 BME Department of Polymer Engineering - Created by: Dr. Romhány Gábor