Dr. Andrea Toldy is appointed university professor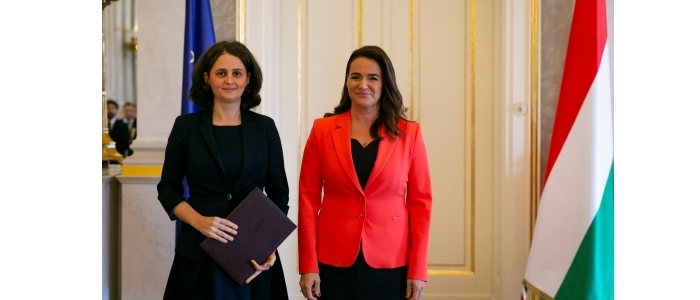 On the proposal of János Csák, Minister of Culture and Innovation, President of the Republic Katalin Novák appointed our colleague Dr. Andrea Toldy as a university professor as of September 1, 2022. Two other members of our faculty, Dr. Csaba Hős and Dr. László Kajtár, were also awarded the title of university professor in the Sándor Palace.
Congratulations and best wishes for their future endeavours!
Further information
© 2014 BME Department of Polymer Engineering - Created by: Dr. Romhány Gábor