Our department was awarded the title of HAS Outstanding Research Centre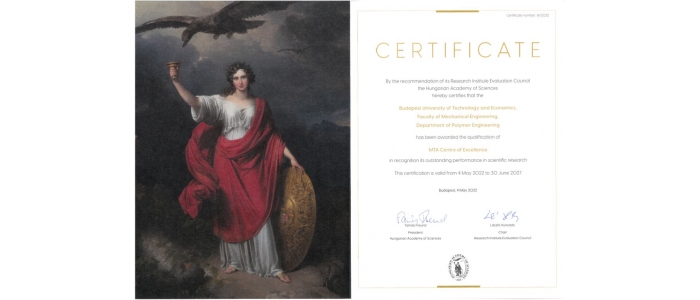 The Hungarian Academy of Sciences, on the basis of the recommendation of the Council for the Qualification of Research Centres, awarded the qualification of Research Centre of Excellence to 95 Hungarian scientific centres and institutions, including the Department of Polymer Engineering in recognition of their outstanding scientific work. The certification is valid for 5 years.
A few months ago, the Department's laboratory was included in the TOP 50 Research Infrastructures of Hungary by the National Research, Development and Innovation Office.
Further information
© 2014 BME Department of Polymer Engineering - Created by: Dr. Romhány Gábor