Prof. Dr. Tibor Czigány is going the be the new rector of BME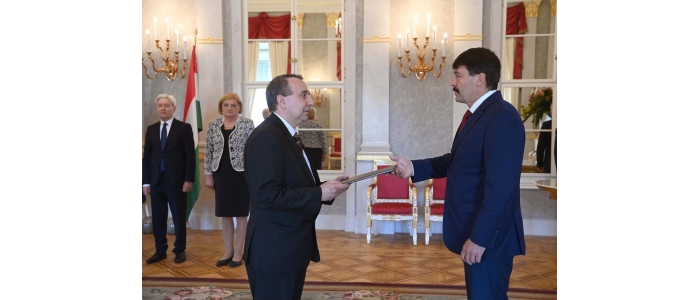 President János Áder appointed Prof. Dr. Tibor Czigány as the Rector of the Budapest University of Technology and Economics. His term of office will start on 1 July 2021 and will last for three years, the bme.hu portal reported.
Tibor Czigány was head of the department from 2001 to 2014. He lead the complete reform of the department's subjects, the BSc and MSc training structure and the introduction of the ISO 9001 Quality Management System. He is a Széchenyi Prize and Gábor Dénes Prize-winning mechanical engineer and a full member of the Hungarian Academy of Sciences. Tibor Czigány has been elected the best lecturer of BME several times, based on the student's opinions. His research interests include materials testing, mechanical engineering, materials science and related technology, composites and polymeric structural materials.
Congratulations and best wishes for the next period!
Image: Budapest, 26 May 2021 - President János Áder (on the right) appoints Professor Tibor Czigány as Rector of the Budapest University of Technology and Economics at the Sándor Palace on 26 May 2021. In the background are József Bódis, Minister of State for Higher Education, Innovation and Vocational Training of the Ministry of Innovation and Technology and Mária Haszonicsné Ádám, Director General of the Office of the President of the Republic. MTI/Noémi Bruzák
Further information
© 2014 BME Department of Polymer Engineering - Created by: Dr. Romhány Gábor