Dr. Toldy awarded the Bolyai-plaque, Dr. Tábi granted the Bolyai Scholarship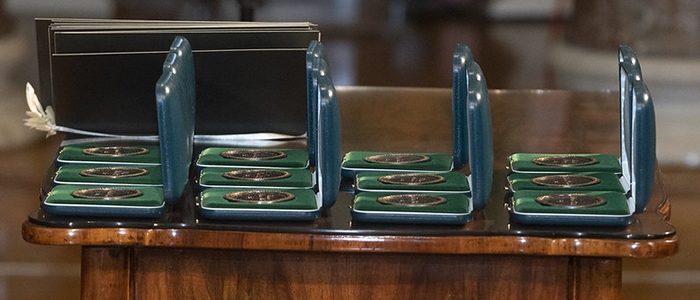 The Bolyai plaque was handed over at the Hungarian Academy of Sciences on October 14. This award is given to those researchers who have previously won the János Bolyai Research Fellowship and who have closed the research period with the most excellent results. This year, a total of 14 researchers received the prestigious award, including Dr. Andrea Toldy.
The János Bolyai Research Fellowship was established in 1996 and each year about 150 young researchers receive the prestigious recognition, which supports the granted applicants for three years. This year, Dr. Tamás Tábi received the prestigious scholarship.
Congratulations on your prestigious recognition!
Further information
© 2014 BME Department of Polymer Engineering - Created by: Dr. Romhány Gábor